We invite corporations, individuals, businesses, and other organizations to support the ongoing efforts of Nawang Sherpa and our Friendship Beyond Borders Team to provide inspiration to amputees and other people around the world. Here is information on how to send contributions to support our team: Contributions.

The following individuals and businesses have contributed crucial support to our expeditions in a variety of important ways. We thank them for their commitment to our Team's success!


---



Tom Halvorson and Greg Francisco, C.P.,R.T.P.O., Certified Prosthetists, owners of the Northern Orthotic & Prosthetic Center in Duluth, Minnesota. have provided crucial support to Nawang and our expeditions. Read about Tom's work with Nawang and Ed Hommer in this on-line interview. Tom was Ed Hommer's prosthetist and Nawang's prosthetist for his Everest climb, fitting him with a comfortable, high altitude climbing prosthesis. Tom also serves actively on the Board of Directors of the High Exposure Foundation. Its goal is to help amputees return to their original level of physical activity after recovering from debilitating injuries.
The High Exposure Foundation, founded by the late mountaineer, commercial airline pilot, and bi-lateral amputee, Ed Hommer of Minnesota. The Foundation continues to help Nawang Sherpa to receive advanced prosthetic equipment.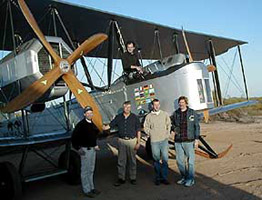 Peter McMillan, vintage aircraft enthusiast who in 1994 built and flew a replica of a Vickers VIMY(WWI-era biplane) with his Australian co-pilot from London to Australia to recreate the first of three of the world's first long-distance flights. You can learn more about Peter and the VIMY and its "Triple Crown" of historic recreation flights at the VIMY Aircraft Project website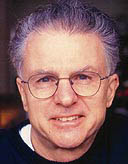 Jim Wickwire, noted American climber, first American ascent of K2 in 1978, friend and climbing partner of the late Ed Hommer He is the author of the book Addicted to Danger.Jim Wickwire climbed with Ed Hommer on Mt. Everest in 2002. They were turned back from the summit by bad weather.

Walter Racette, Prosthetist/Orthotist at the Department of Orthopaedics, University of California at San Francisco Medical School and incoming President of the American Orthotic & Prosthetic Association (AOPA). Walter fitted Nawang Sherpa with his first prosthesis, months after his accident. He arranged for Nawang be featured as an "extreme athlete" and give a presentation about his record-breaking ascent of Mount Everest at the Annual Meeting of the American Orthotic & Prosthetic Association in September 2005.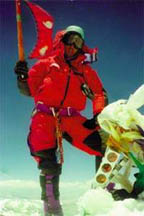 Jangbu Sherpa, mountain guide, and businessman. He grew up with Nawang in the Khumbu region, and has reached the summit of Mt. Everest 5 times, twice without supplemental oxygen. Jangbu Sherpa has climbed to the summit of Mt. Everest seven times. In 1996, he carried the 60 lb. IMAX camera with him to the summit for David Breashear's IMAX movie "Everest".
Peter McMillan, vintage aircraft enthusiast who in 1994 built and flew a replica of a Vickers VIMY(WWI-era biplane) with his Australian co-pilot from London to Australia to recreate the world's first long-distance flight. You can learn more about Peter and the VIMY and its "Triple Crown" of historic recreation flights at the VIMY Aircraft Project website

[back to top]

Zuma Press is the largest independent press agency and wire service of award-winning imagery for editorial and creative professional use. Founded in 1995, ZUMA represents the photography of over 900 professionals worldwide, including Pulitzer Prize, World Press Photo and POYi winners. ZUMA is also the agent of major global picture agencies and dozens of large dailies. With such outstanding content, ZUMA images regularly appear in media around the world. Daily transmissions to NewsCom include:
* Topical news photos
* Entertainment, Fashion and Celebrity images
* Human interest features
* In-depth documentary photo essays
* Sports coverage
* Travel images from around the world, and more.
Images of our successful EVEREST 2004: Friendship Beyond Borders Expedition can be found on the Zuma website: http://www.zumapress.com

Govind Shahi of Himalayan Treasures & Travels helped to arrange our team's flights to China for this expedition. He and his staff are highly regarded specialists in adventure and cultural trips to Nepal, Tibet, Bhutan, India, Vietnam, Cambodia, Laos, Thailand and Myanmar.
The American Alpine Club, which has agreed to grant a rare "sponsorship" to the expedition. This affords tax deductibility advantages to those who contribute to the expedition. The American Alpine Club is a national 501(c)(3) non-profit organization that has represented mountaineers and rock climbers for almost a century. Since 1902, the AAC has been devoted to: exploration and scientific study of high mountain elevations and polar regions of the world; promotion and dissemination of knowledge about the mountains and mountaineering through its meetings, publications and libraries; conservation and preservation of mountain regions and other climbing areas; and representation of the interests and concerns of the American climbing community.
Letter from AAC granting sponsorship
The American Alpine Club sponsors highly qualified expeditions which seek to advance or make an important contribution to science, the environment, or American mountaineering in accordance with the Bylaws and Charter of the Club.
[back to top]
The 2006 Friendship Beyond Borders Expedition will go a long way in highlighting the abilities of people to overcome huge challenges in life. It will also demonstrate the value of international friendships and the power of different races and abilities roping together to accomplish great things.

Climb High!
~ Erik Weihenmayer ~
Erik Weihenmayer
climbed Mount Everest in 2001
to become the first blind person to do so. He is also a very accomplished rock climber, acrobatic skydiver, long distance biker, marathon runner, paraglider, skier, husband, and parent who does not let his blindness interfere with his ability to live life fully. Erik is also a popular
public speaker
and author of a book about Everest:
Touch the Top of the World: A Blind Man's Journey to Climb Farther than the Eye Can See
. Photo courtesy of Erik Weihenmayer and
TouchTheTop.com
.
After his Everest expedition, Erik and six of his teammates taught mountaineering and rock climbing skills to a group of teenaged blind students in Tibet from the Braille Without Borders center. In October 2004 they climbed together to 21,000 ft on the north side of Mount Everest. A documentary about Erik's climb will be released at theaters in the US in Spring 2006, and will help to raise awareness of the abilities of disabled people throughout the Third World and beyond.

.

Seattle Systems

has donated some of their advanced prosthetic equipment that Nawang will use on the challlenging ice and snow of Cho Oyu. Prosthetic Product Manager Chris DeHart is having Nawang test two of their newly-designed

Cadence

prosthetic feet: one for climbing on snow, and a slightly heavier one perfect for climbing on ice, which will be the most difficult part of the Cho Oyu ascent.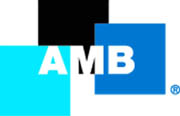 AMB Property Corporation and AMB employees have again contributed to the support of our Friendship Beyond Borders Expedition and its goals, as they did for our EVEREST 2004 expedition. Special thanks to Shaun Flinn for lending his incredible, tireless marathon training and fundraising efforts to our expedition. Special thanks also to the talented Anita Kovacs for her outstanding design of our Expedition Patch and logo. AMB is based in San Francisco, California, and in December 2005 added a new facility in Shanghai to its international locations.
Wal-Mart Realty has kindly provided very significant support to our Friendship Beyond Borders expedition this year. Wal-Mart has a growing number of stores in China, and reflects the international aspect of our expedition. We appreciate Wal-Mart Realty's strong support of Nawang Sherpa's climbing goals and his efforts to inspire amputees around the world.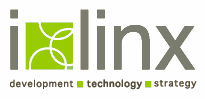 I-LINX is an international consulting firm specializing in the design of satellite and fixed wireless communication systems for governments, development agencies, multi-national organizations and corporations. Their products and services offer reliable and secure connections in the most extreme environments. I-LINX is also a small, women-owned company.

I-LINX specializes in Inmarsat and Iridium mobile satellite services, fixed and portable VSATs, and international private leased lines. Their services improve access to information, reduce communication costs, and offer immediate security in the world's most remote and isolated areas. Their equipment was extremely valuable to our team and its safety, allowing us to receive weather forecasts, update our website, and resolve logistical problems.

Seagate Technology
is the worldwide leader in the design, manufacture and marketing of hard disc drives, providing products for a wide-range of Enterprise, Desktop, Mobile Computing, and Consumer Electronics applications. Our team will be using some of their new hard drives with extreme environmental protection, and will conduct tests of their performance at high altitudes.

Touchstone Climbing Inc. is dedicated to the creation and operation of superior quality indoor rock climbing and fitness facilities. They create a friendly, supportive, fun and safe environment where participants of all ages and ability levels can participate in athletic and social activities. They also provide outreach programs to their communities, creating opportunities for individuals to challenge themselves, building confidence and self-esteem.

Ohio Willow Wood Furnishing their Alpha Cushion Liners necessary to reduce the shear forces placed on Nawang's residual limb during ambulation.

[back to top]

The North Face makes technical outdoor equipment and clothing for outdoor pursuits. They really came through for us when we needed some gear delivered just before we left for Nepal.
Jetboil is the first in a revolutionary new line of Personal Cooking Systems (PCS) that offer a fast and simple solution to cooking in the outdoors. Our team will be energized by Jetboil's Java Kit that includes the Jetboil PCS, Jetboil Coffee Press, Jetpower fuel, and a 1.75-ounce sample of Newman's Own Organics Fair Trade Certified™ coffee. Newman's Own® Organics Fair Trade Certified™ coffee is roasted and packaged exclusively by Green Mountain Coffee Roasters.

La Sportiva has been innovating and setting the standard for technical outdoor footwear since 1928. On Cho Oyu, our team will be wearing the Olympus Mons EVO mountaineering boots, the world's most technically advanced cold weather high altitude mountaineering boot for extreme conditions on high peaks. Many thanks to Jonathan Lantz for his help to our team.


Flex-Power creates performance healthcare products utilizing unique Nanotechnology delivery systems. Our team will be using their Joint & Muscle Pain Relief Cream, which is engineered to satisfy the needs of elite athletes, weekend warriors, and everyday active individuals.



Fry's Electronics was founded as a Silicon Valley retail electronics store to provide a one-stop-shopping environment for the Hi-Tech Professional. Fry's continues to keep hi-tech professionals supplied with products representing the latest technological trends and advances in the personal computer marketplace.
[back to top]