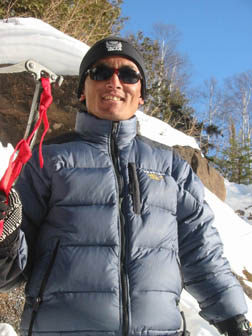 Nawang Sherpa epitomizes the legendary strength, perserverance, and indomitable spirit of the Sherpa people. Armed with a positive commitment to success, help from his employer, and the generosity of his many friends, Nawang has been able to regain a normal life, his career, and now his dream to climb Mount Everest.

Expedition Team Member

Nawang Sherpa, Climbing Partner
First Time Everest Summiteer

A native of the Solukhumbu village of Tapting, Nawang Sherpa (32 yrs) has dreamed of climbing Mount Everest since he was a child.
He overcame severe physical injury in 2000 to hold on to that dream and make it a reality in 2004. Nawang Sherpa has received professional training in mountain climbing and had completed a portion of his certification work for becoming a high altitude porter before his tragic accident in 2000.
After he received his first prosthetic leg, he worked on several treks and climbs in the Everest region, and twice climbed beyond advanced base camp on the south face of Everest.
As a member of our expedition, Nawang gained the summit of Mount Everest for the 1st time and earned a place in history as the first Nepali amputee (and the first trans-tibial amputee from any country) to stand on top of Everest.
Nawang and his wife have three young children and live most of the year in Kathmandu.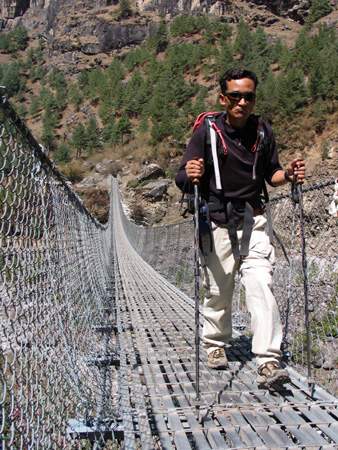 When he's not climbing high mountains or speaking to groups about the capabilities
of disabled athletes, Nawang likes to lead treks and take photographs in his native
Himalayan region.