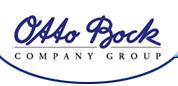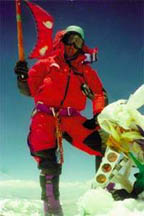 Jangbu Sherpa has climbed to the summit of Mt. Everest seven times. In 1996, he carried the 60 lb. IMAX camera with him to the summit for David Breashear's IMAX movie "Everest".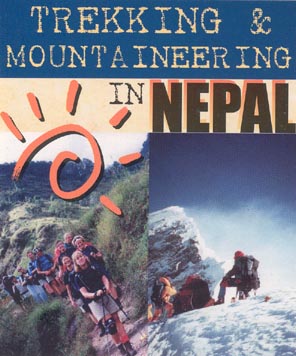 Our Everest Expedition Support Team
Corporate and Individual sponsorship
Corporate and individual sponsors are now being sought to enable Nawang and the team members to carry on the mission of Friendship Beyond Borders. Nawang and the team would like to represent companies that support our goals of helping disabled athletes around the world. If you would like one of our team members to speak at your company, special event, trade show, or meeting, please contact us for scheduling details. Our expedition documentary movie (on DVD) will soon be available.
The following groups, plus many private individuals and medical clinics, contributed crucial support to our Everest expedition in a variety of important ways. We deeply appreciated their help.
Hamid Moghadam and others from AMB Property Corporation, based in San Francisco, California. Chairman and CEO Hamid Moghadam provided the inspiration and initial funding for the expedition, and many other AMB employees have joined in to support the expedition and its goals.
The High Exposure Foundation, founded by the late mountaineer, commercial airline pilot, and bi-lateral amputee, Ed Hommer of Minnesota. The Foundation continues to help Nawang Sherpa to receive advanced prosthetic equipment.
Tom Halvorson, C.P.,R.T.P.O., Certified Prosthetist, co-owner of the Northern Orthotic & Prosthetic Center in Duluth, Minnesota. Tom was Ed Hommer's prosthetist and now is serving as Nawang's prosthetist, making him responsible for fitting him with a comfortable, high altitude climbing prosthesis. Tom also serves on the Board of Directors of the High Exposure Foundation. Its goal is to help amputees return to their original level of physical activity after recovering from debilitating injuries.
Bill Vipond, of Transportation Property Company, Inc. in Bellevue, Washington. A fellow alpinist, Bill jumped in immediately as our second donor when he heard about the expedition.
Granite Gear, located in Minnesota, kindly donated the award-winning packs, gloves, stuff sacks, and hats we will use on our expedition. Their employees also provided support and ice climbing sessions for Nawang when he was in Minnesota for a fine-tuning of his prosthetic leg.
Hanger Prosthetics & Orthotics Inc., providing new state-of-the-art prosthetic equipment for Nawang Sherpa.
Otto Bock HealthCare, global corporation that furnished the components for Ngawang's prosthetic foot, which is the Luxon Max DP.
Ohio Willow Wood, furnishing Alpha Cushion Liners necessary to reduce the shear forces placed on Nawang's residual limb during ambulation.
Walter Racette, Prosthetist/Orthotist at the Department of Orthopaedics, University of California at San Francisco Medical School. Walter fitted Nawang Sherpa with his first prosthesis, months after his accident.
Chad McFadden, who helped Tom prepare for his Everest attempt by climbing and skiing Mustagh Ata with him in western China in July 2003. The lexan water bottles and other gear he donated helped to power Tom to success on Everest. Thanks, Chad!
Jim Wickwire, noted American climber, first American ascent of K2 in 1978, friend and climbing partner of the late Ed Hommer He is the author of the book Addicted to Danger.
Jangbu Sherpa, mountain guide, and businessman. He grew up with Nawang in the Khumbu region, and has reached the summit of Mt. Everest 5 times, twice without supplemental oxygen.
Dierdre McMahon, the expert optician who crafted the custom-tinted prescription eyeglasses that protected Tom's eyes to the summit of Mount Everest and back. Thanks, Diedre!
The North Face, makes technical outdoor equipment and clothing for outdoor pursuits. They really came through for us when we needed some gear delivered just before we left for Nepal. Thanks, Chris W. !
Mountain Hardwear, maker of innovative, technologically advanced tents, outdoor clothing and sleeping bags that kept us warm, dry, safe, and comfortable at all altitudes.
Anderson Audio Visual, a premier West Coast audio-visual integrator with offices in San Francisco, San Diego, Australia and New Zealand, supplying the audio and visual equipment to our expedition.
The American Alpine Club, which has agreed to grant a rare "sponsorship" to the expedition. This affords tax deductibility advantages to those who contribute to the expedition. The American Alpine Club is a national 501(c)(3) non-profit organization that has represented mountaineers and rock climbers for almost a century. Since 1902, the AAC has been devoted to: exploration and scientific study of high mountain elevations and polar regions of the world; promotion and dissemination of knowledge about the mountains and mountaineering through its meetings, publications and libraries; conservation and preservation of mountain regions and other climbing areas; and representation of the interests and concerns of the American climbing community.
The American Alpine Club sponsors highly qualified expeditions which seek to advance or make an important contribution to science, the environment, or American mountaineering in accordance with the Bylaws and Charter of the Club.
Tom Halvorson of Northern Orthotic & Prosthetic Center in Duluth, Minnesota has provided crucial support to Nawang and the expedition. Read about his work with Nawang and Ed Hommer in this on-line interview.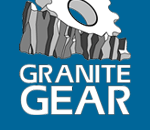 The late Ed Hommer was the first double amputee to reach the summit of Mt. McKinley on June 3, 1999 and he made an attempt on Mt. Everest (from Tibet) in 2002. Learn more about the history of the High Exposure Foundation, and the success that Ed Hommer inspired in people, from a member of the HEF Board of Directors, Ms. Brandy Meadows.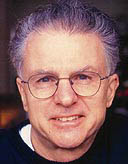 Jim Wickwire climbed with Ed Hommer on Mt. Everest in 2002. They were turned back from the summit by bad weather.