Want to make a tax-deductible cash donation quickly and easily? Just follow the instructions on our Contributors page.
Why become a Sponsor?
So you and your Team Can Be There Too!
Corporate and individual sponsors are sought to enable our team to carry on the mission of Friendship Beyond Borders. We invite corporations, individuals, businesses, and other organizations to support our Friendship Beyond Borders Team and the inspiration they provide to amputees and other people around the world. We encourage you to contact us directly to discuss sponsorship ideas to fit your personal or corporate plans.

Here are some of the important ways that "clipping in" with our Team
can boost your organization's success.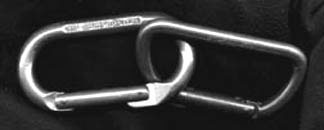 Energize and Motivate your Corporate Community in an Unforgettable Way
Being part of our expedition, even vicariously from the comfort of your office, can really boost the energy and performance of your employees before, during, and after this exciting and unusual adventure. It changes the normal, predictable daily routine, and motivates the staff to push harder to achieve and perform better themselves.

Link the Excitement and World Focus to Your Company's Important Events
One of the best reasons to join as a corporate sponsor is to make our climb a part of your important events: trade shows, product fairs, promotions, sales campaigns, product launches, new locations, new divisions, training programs, new staff announcements, etc.

Let your Corporate Community Feel Part of a Great World-Class Adventure
A great adventure with the company's name attached to it brings the entire staff closer together as a team, promoting a feeling of pushing toward an inspiring shared goal. This feeling is otherwise hard to create, since it requires stepping outside the usual work environment to face something completely different, and daunting. Thus, our expedition can inspire your staff to view and solve their usual problems with new, more creative, and bolder approaches.

Provide Your Corporate Community with a Powerful Point of Comparison
Don't forget that reading about the struggles and challenges facing our team members--thin air, vicious weather, route-finding issues, waiting out storms while huddled in tents, hoping the stove fuel and food don't run out--can make your team realize how much easier their struggles and challenges are in comparison. That deadline they may be grappling with will surely seem less daunting than being stuck in a thin, tiny tent on a wildly remote peak being battered by a howling gale!
Here are some of the ways you can join our Team by providing the crucially-important monetary donations that will get us to the mountain, to the summit, and back home safely. We greatly appreciate our Sponsors' support. And remember, the rewards will not end with the completion of the expedition, but will carry on for years to come.
Additional benefits you and your Company will enjoy as a Sponsor of our Team
For inquiries concerning sponsorship, please contact us.