Expedition Member
Linda McMillan, Base Camp/Public Relations Manager
A native of Texas who has lived in northern California most of her life, Linda is the wife of Tom McMillan and has been a climber for over 20 years. Together they have enjoyed climbing peaks and cliffs in the US, the European Alps, northern Wales, South America, and Asia. In addition, she has had the opportunity to climb with international friends in Japan, Sweden, and South Africa.
Her duties as a team member include: fundraiser, public relations and publicity manager, press contact, webmaster, equipment procurer, spare set of hands, photographer, chronicler of the expedition, and a watchful "mother" to the team members during the trek and at base camp.
A business consultant, she also contributes her time to projects for The American Alpine Club, The World Commission on Protected Areas--Mountains Biome of The World Conservation Union and the UIAA (the International Mountaineering and Climbing Federation). She has traveled around the world advocating for the protection of mountain environments and reasonable access to them. She works to bring land managers, local communities, and climbers together to promote mountain stewardship.
She and her husband live in Marin County, just north of San Francisco. Her adult son and daughter also live in California.
See more team member information...

In September 2003, Linda attended the 5th World Parks Congress in South Africa, where she promoted the important part that climbers can play in the management and protection of mountain areas around the world.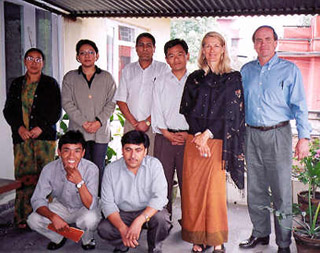 During our Everest expedition in 2004, Linda met with fellow mountain protection colleagues including Dr. Alton Byers at The Mountain Institute (TMI). Dr. Byers is heading an important reforestation project in the Imja Tse (Island Peak) area of the Everest region, The American Alpine Club is providing funding for this crucially-needed environmental project in this area, which is visited by climbers and thousands of trekkers each year.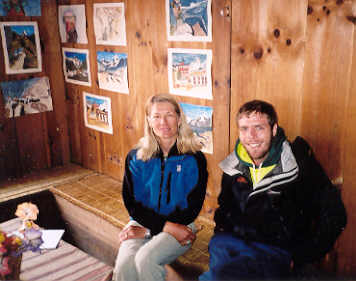 While in the Khumbu region of Nepal, Linda also met with Ben Ayres, the American founder of the important non-profit organization Porters' Progress, which is working to improve the lives and working conditions for porters in Nepal.